I have been trying to get some art up in my kitchen for like a million years now! I'm currently making something that will go on a wall (and one day when I complete it, you guys will get to see it), but I needed something to go here, above the stove (where a built-in microwave would be if they weren't so expensive!)
I've had quite a few plans for this area. At first, I was going to make a cute clock and put it there with some little details around it to fill up the space. Then, I went to Ikea and got two 8x10 Ribba frames, so the clock idea was out because it wouldn't fit and I wanted to use my new frames! lol
So then I was thinking printables! That took forever to figure out what I wanted (like a solid two weeks to decide and then I had to make it in photoshop!) Here's what I ended up with:
I didn't finish the other one, but it was going to say something about the perfect pair with a picture of a pear. The reason I didn't finish the other one was because I printed this hippo print out at my school (UAB)'s library (we are out of color ink...sigh) and when I got it home, it just didn't look good. My mat was more yellow than I realized and on white printer paper, the print next to the mat just didn't look good. And I printed out an 8x10 version, but the colors were off (I think it's my monitor...I need to figure out this whole changing my color thing!).
So, back to the drawing board I went! I found
these free printables
on Thirty Handmade Days which are super cute: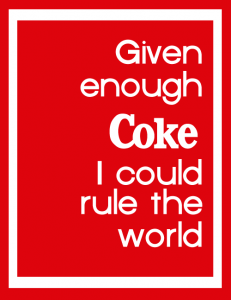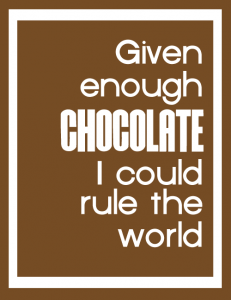 She had quite a few including Dr. Pepper, Frosting, Diet Coke, and a couple of others, but they didn't match my color scheme, and weren't actually true for me...I am a Mountain Dew addict. I looooooove Mountain Dew! So I made my own!
But I couldn't think of what to put in the other frame, so that too was saved for a rainy day (in a safe place of course, because I totally want to use that!) Then I came across this on Pinterest:
And I was like, I have buttons, I have frames, I can do this! And so I did! It was super easy, and only took about an hour and a half! (I was watching a Day9 Daily about Starcraft 2, which is a super cool game that Blake plays, and Day9 is a hilarious and brilliant commentator so it made time fly by!) Anywho! Here's how they turned out:
I have to admit that by the B, I was running out of buttons, which is why there are a lot of transparent buttons on that one, but it will be super easy to change them out with bright, opaque buttons once I pick some up (I'll just peel off the transparent ones (because I glued them on) and replace them with new ones!) I also didn't cut the black cardstock to fit, I just cut it small enough to fit on the mat and taped it to the mat (I'm terrible at cutting a straight line, so I thought this would be safer since I only got one sheet of 12x12 cardstock so not a lot of margin for error). But I heart them!
What do you guys think? Have y'all tried out the ol' button monogram? Or anything from Pinterest so far?